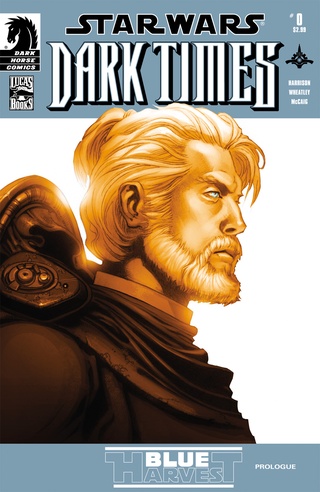 Star Wars: Dark Times—Blue Harvest #0

Former Jedi Dass Jennir accepts a job that puts him on a collision course with not one, but two deadly outlaw gangs!
Here are the introductory chapters to "Blue Harvest" from Myspace Dark Horse Presents. The sixteen pages of story are presented two ways: first in color as they appeared online, and again in their raw penciled beauty. As fans of Dark Times know, Douglas Wheatley's art is rich with detail, and Dark Horse has received many requests to reproduce the art in its original form.
Also included are Wheatley's character sketches and location designs for the "Blue Harvest" arc
Creators
Writer

:

Artist

:

Colorist

:
Publisher:

Genres:

Release date:

08/15/2012