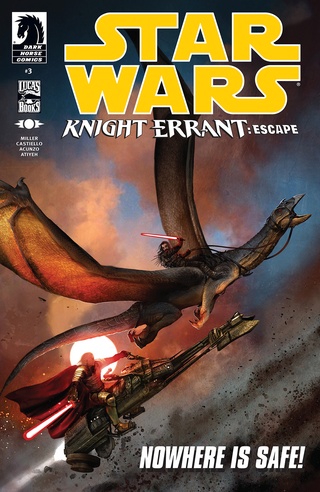 Star Wars: Knight Errant - Escape #3

The location of a powerful Sith relic is closer to being uncovered, and so is the fate of Jedi Kerra Holt's lost family! Kerra's knowledge has gotten a Sith reconnaissance team closer to the relic than would have been possible without her-but will her desire to find what happened to her family also bring more destruction to Sith territories? How long can she stay undercover and keep one step ahead of the team and their merciless leader?
John Jackson Miller's Knight Errant novel from Del Rey was a New York Times bestseller!
Creators
Writer

:

Pencillers

:

Inker

:

Colorist

:

Letterer

:

Cover Artist

:
Publisher:

Genres:

Release date:

08/08/2012